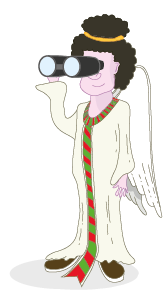 When you see church towers soaring into the sky, go and take a closer look.
There's plenty to discover…
Take a look at the pictures below to see what you might find in Suffolk churches.
Fancy flint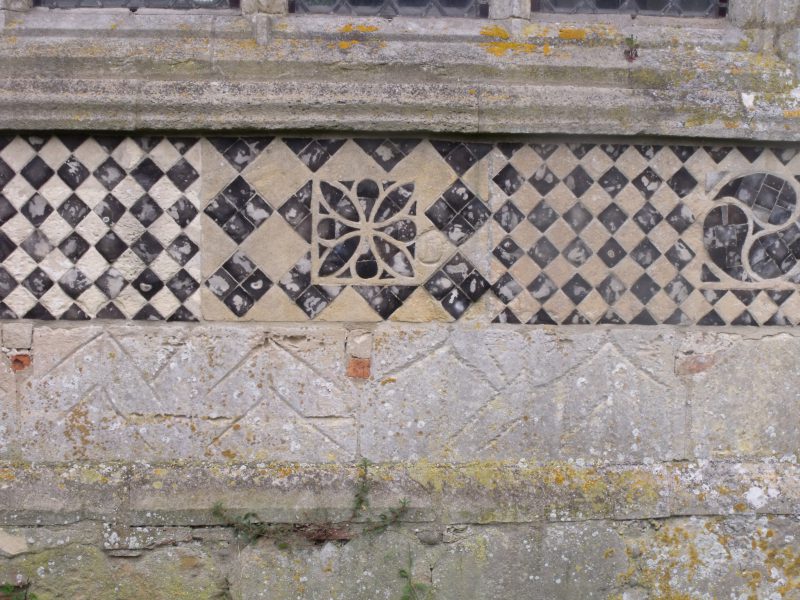 Back in MEDIEVAL times when many Suffolk churches were built about 600 years ago, the only stone close by was flint.
It was very hard and KNOBBLY and not easy to make corners with. That's why you can sometimes see ROUND towers instead of square ones.
When flint is split, it looks black and shiny and you can make fancy patterns with it called FLUSHWORK. Look for flint flushwork in the walls at Eye church or in the porch at Badingham
Special stone
When the stonemasons wanted to make something SPECIAL like pointed pinnacles or gargoyles to throw the water off the church roof, they had to fetch the stone in by RIVER. There were no proper roads or lorries in those days.
Marvellous medieval glass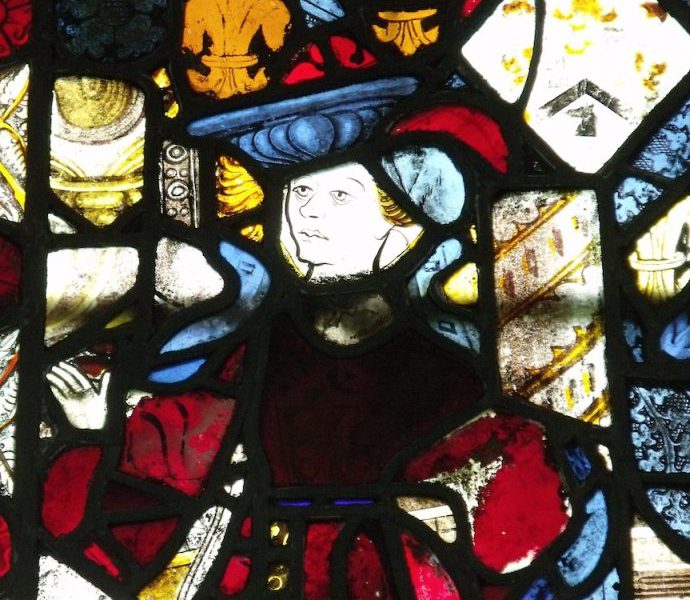 Artists started using silver stain over 700 years ago in 1300 and it made the glass look yellowy. If you see GLASS like this, it could be medieval!
The way they made glass in those days was to melt sand and wood ash into liquid and when it cooled down it made glass. They coloured it by adding metals ground into powder while the MIXTURE was still runny. You could get really bright colours like deep blue, wine red, gold and green. Brilliant!
Find out more at Awesome Stories.
Carved creatures and wonderful wood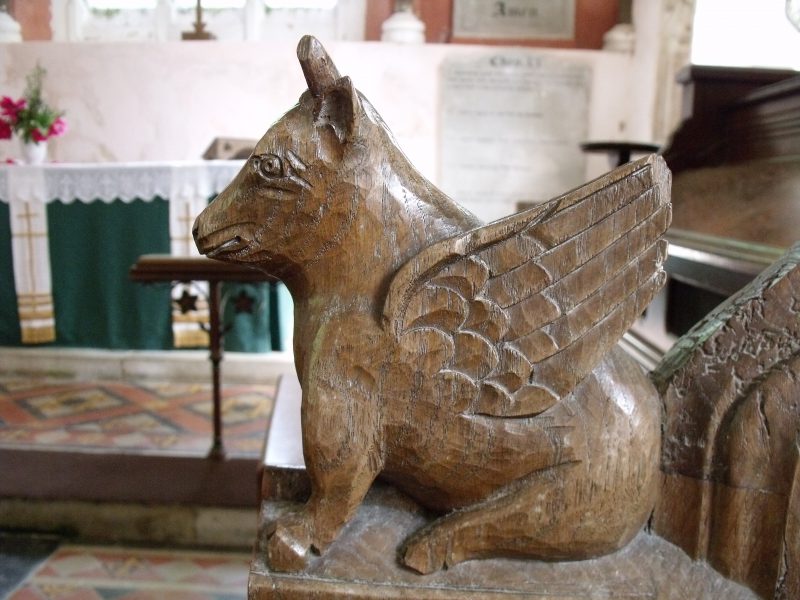 When you step inside churches, it's sometimes dark. Once you get used to the dim light, look up to the roof where you might see angels carved out of wood.
Now look at the BENCHES where people sit. You often see animals and strange CREATURES carved out of wood at the ends.
Medieval woodcarvers could not travel as far as we do. They often looked in a book and sometimes only had a description to go by.
No wonder some of the creatures look so WEIRD!
Devils and dragons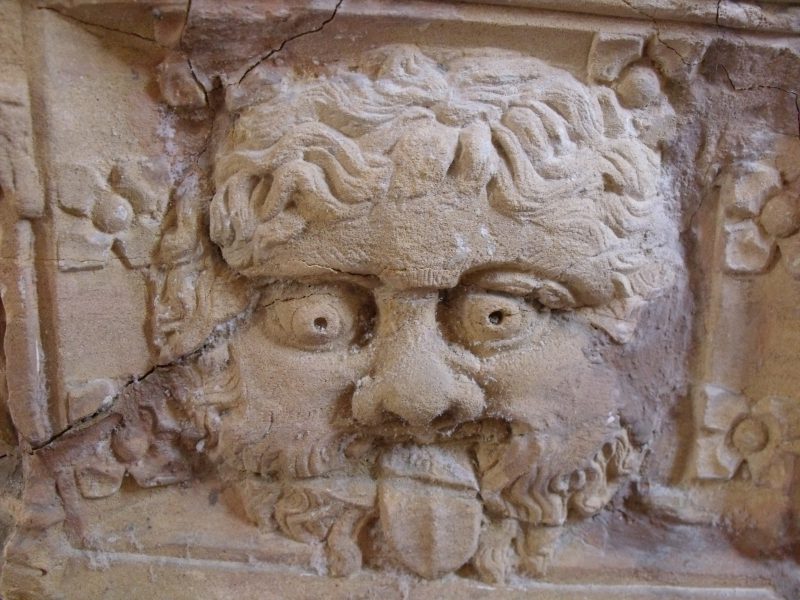 If you look closely at a church on the outside, you will often see peculiar faces made of stone. Sometimes they can have open mouths to let the water drain off the roof. These are GARGOYLES. Sometimes that are just rude faces with their tongues out. They are called GROTESQUES and are often in the shape of weird beasts, dragons and devils just to frighten away anything bad near the church!