The gorgeous hillside setting and the exquisite flintwork in the magnificent north porch and in the tower battlements will draw you to this church. The tower rises over 30 metres and is one of the finest in England but you need to go inside to appreciate the full drama of the building
What's special?
Well, there is that remarkable setting and the shiny flintwork of the exterior. When you enter the building, you'll be awe-inspired by the lofty arcades and vast tower arch and there are plenty of other highlights. For a start the font, a masterpiece of 15th Century stonework, and the Epiphany, a large Edwardian oil on canvas by Rupert Henry Corbould. You can't miss the extraordinary Pitman family memorial of 1627 with Woodbridge tanner, haberdasher, churchwarden and Suffolk High Sheriff Jeffrey Pitman at the head and his two wives and two sons beneath.
How old is it?
St Mary's was largely built in one period around 1417-1545, funded by bequests including a generous one from a local twill weaver to help build the tower, remarkably by hand 1448-63. But it was the town's greatest benefactor, Elizabethan lawyer, Thomas Seckford who extended the north aisle to form a chapel for his family in the 1560s. You can see his 'reconstituted' tomb beneath the sanctuary arch, all part of a major restoration by the Victorians.
The church has seen many changes and adornments over the centuries. Its history – including that of the nearby priory – in a guidebook by Roy Tricker on sale in the church, makes compelling reading
Famous connections
Journalist and broadcaster John McCarthy is a great supporter of the church having lived in the town for a period. He recently did the narration on a DVD called John McCarthy's Woodbridge showing unforgettable scenes of the town from the tower. See a clip here and get a copy for just £10 from from local outlets such as the church shop Market Hill and Browsers Bookshop and online via the Friends of St Mary's website.
And today?
St Mary's is not just a place where a few hundred people worship each week. It is open 365 days a year for everyone. It is also used for concerts, talks, exhibitions, drama and civic and school events as well as weddings, baptisms and funerals. The church website reflects the very wide range of activities. Music at St Mary's offers a wonderful programme of concerts between March and June so keep an eye on the events page for what's on.
Adjacent to the church, on Market Hill, is the Church Shop where you can buy greetings and prayer cards, books and local souvenirs, and ethical Traidcraft items. It also acts as an information centre and coffee-stop and is manned by welcoming volunteers. Opening time are: Monday, Tuesday, Thursday and  Friday: 10am-4pm.
Wednesday and Saturday: 10am-1pm.
This streetmap shows you where to find car parking and WCs.
What's nearby?
The lovely riverside town of Woodbridge is at the heart of some of the most beautiful areas of Suffolk. You are not far from the Suffolk Coast and Heaths Area of Outstanding Natural Beauty with its wildlife wetlands and ancient heaths, or Rendlesham Forest with walking and cycle trails and a challenging play area for the kids to let off steam.
One of the earliest tide mills in the country is at Woodbridge. It was sold to Thomas Seckford by Elizabeth I, whose family owned it for over 100 years. Rebuilt and restored, it is now a a fully working tide mill – a living museum – open every day from 5 April until the end of October.
Close at hand is Sutton Hoo. Run by the National Trust it's a large scenic site and home to one of the greatest archaeological discoveries of all time- not only the grave of an Anglo Saxon king, buried complete with ship and all his treasure but a 'King's Village' no less.
Say hello to a Suffolk Punch, the oldest breed of heavy horse in Great Britain. The Suffolk Punch Trust is close by and has lots to offer including a heritage garden and a café.
Facilities
Food and Drink Available Locally
Get Directions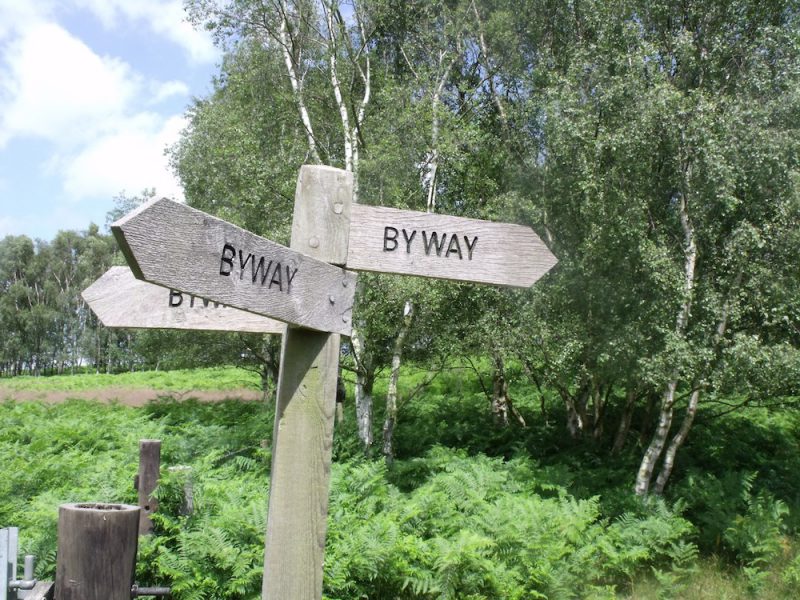 Discover Suffolk's medieval churches by bike or on foot so you can savour the delights of the countryside at close quarters.