This church stands on a high point overlooking the village street and is unique in England for having a round flint tower that was never attached to the church.
What's special?

That detached tower and a woman called Bridgett Applewhaite whose epitaph you can read on one of the fine ledger stones in the chancel. The tragic but fascinating account tells us she 'resolved to run the risk of a second marriage bed'. You will need to visit the church to find out what happens next.
How old is it?
The Domesday Book reveals there was a church in Bramfield pre-1086 – probably timber-framed as most churches were at that time and on the same site as the present 14th century church. Did the Normans build one in between? No-one can be sure but the tower is thought to be 12th century Norman.
Fast forward

St Andrew's Bramfield is open daily, year round and welcomes visitors. An excellent church guide and village history accounts are available inside the church. The church occasionally holds concerts and other events. Find out more on the community website.
A NADFAS trail is available in the church to help children and families get the most out of the architecture, history and furnishings.
Other highlights

The collection of headstops outside the church. These are the curious heads, carved in stone at the end of the mouldings over doors and windows
The memorial to Arthur Coke and the effigy of his wife Elizabeth, produced by none other than Nicholas Stone, a talented late 16th century sculptor whose work is in St Paul's Cathedral and Westminster Abbey. The inclusion of her infant daughter reminds us that she tragically died in childbirth
The lavishly carved and decorated rood screen, is among East Anglia's finest. Five of the eight saints survive
The 19th century nave windows featuring plants that have religious symbolism
The 15th century wall painting in the nave
Famous connections
Not exactly famous today but the Rabett family, of Norman descent, lived at Bramfield Hall for over 400 years. Spot the 'rabbits' featured in their arms on the 18th century hatchments and in one of those ledger stones in the chancel.
 What's nearby?

Things to note: disabled access
The church is accessible to people with disabilities but you advised to come accompanied if possible and to use the chancel door rather than the porch.
Facilities
Food and Drink Available Locally
Get Directions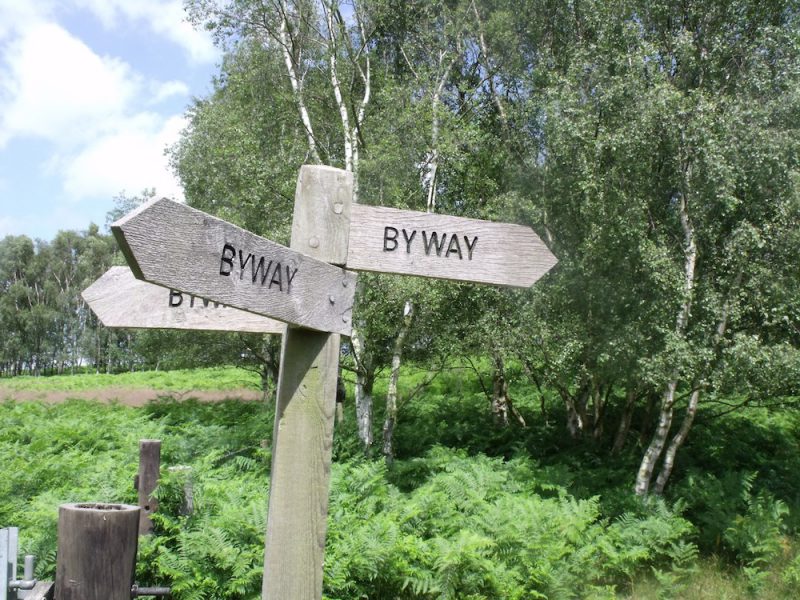 Discover Suffolk's medieval churches by bike or on foot so you can savour the delights of the countryside at close quarters.