The village of Barton Mills is on the south bank of the River Lark near the Suffolk/Norfolk border and the church, over 800 years old, is beautifully maintained. Before going inside, wander round the churchyard and spot the headstops that finish off door and window arches — human ones on the south side and animals on the north.
What's special?
A wonderful mural of the Good Shepherd above the chancel arch was designed by the great Victorian architect Sir Giles Gilbert Scott. Closer inspection reveals other treasures such as a window restored with original medieval glass discovered under the floor in 1904 where it lay hidden from the Puritans.
Search for two consecration crosses painted on the walls, where the Bishop sprinkled holy water at the consecration of the rebuilt church over 600 years ago.
How old is it?
The tower is thought to date back to Norman times but heightened in the 14th century which is when the porch was added, and the arcades and font inside the church.
And today?
Chairs have replaced the pews, making it more flexible as a community centre for concerts, talks, horticultural shows, exhibitions, Christmas fairs, harvest suppers and dances.
St Mary's is open for visitors every day, year round. Find out more about Barton Mills.
What's nearby?
A lovely, easy family walk by the River Lark to Mildenhall
The Dhoon, former country retreat of Alexander Fleming who discovered the antibiotic penicillin.
Thetford Forest, britain's largest lowland pine forest with many miles of footpaths and bridleways
Get Directions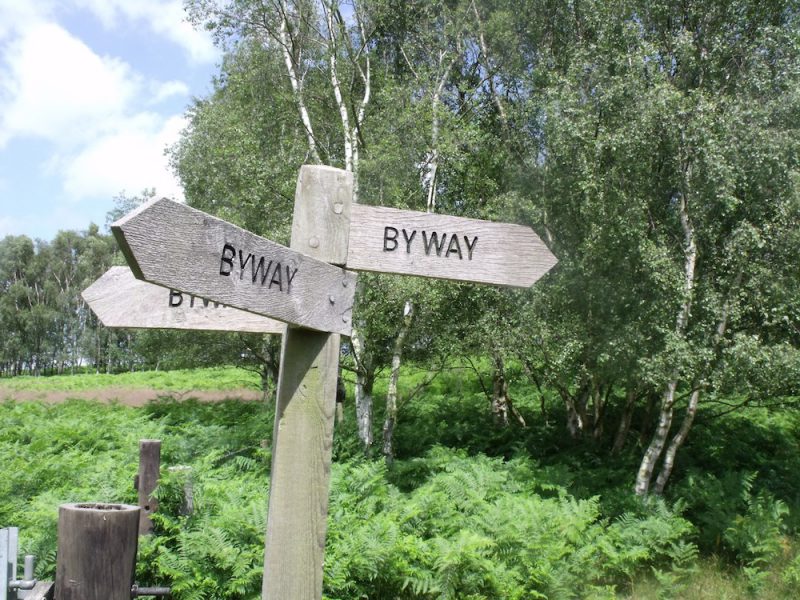 Discover Suffolk's medieval churches by bike or on foot so you can savour the delights of the countryside at close quarters.