Set back from Tudor houses in the historic village street, this is a lovely medieval building with castellated tower, nave and aisles and the Elwes Chapel on the north side.
What's special?
Rare wall painting uncovered in 1948, thought to have been a reredos for the south aisle altar but covered up by the Ten Commandments in the Reformation. It features Christ on a rainbow with God above, St Peter with his keys led by the Virgin Mary, and the Seven Deadly Sins including Gula the drunkard escorting the souls of the damned into the jaws of hell. The hairstyles are late medieval Flemish.
How old is it?
Between 1124 and 1415, the church was part of a Benedictine Monastery. The monks were responsible for Stoke College and for diverting the River Stour to its present course. This would have been the priory church with no pews in the nave. The tower up to the clock is 13th century, the rest 15th and 16th century.
And today?
The church usually open between 9am and 6pm during summer and until 4pm in winter every day. You are encouraged to go inside and look round.
Famous connections
Matthew Parker, Archbishop of Canterbury 1559-75, began his career here. He was the last Dean of the College of Secular Priests at Stoke by Clare before the Reformation and took charge of Elizabeth I on the death of her mother Anne Boleyn. The Pulpit is 'traditionally known as Matthew Parker's Pulpit, although it dates right back to the 1400s and is one of the smallest in England – only 20 inches diameter!
What's nearby?
Gainsborough's House, birthplace of Thomas Gainsborough, the great 18th century artist, is six miles down the road. There's a huge range of his work on display.
Proper sandwiches and soft drinks are available at the Community Shop in the village.
Facilities
Food and Drink Available Locally
Church Location
Post Code: CO10 8HR
Get Directions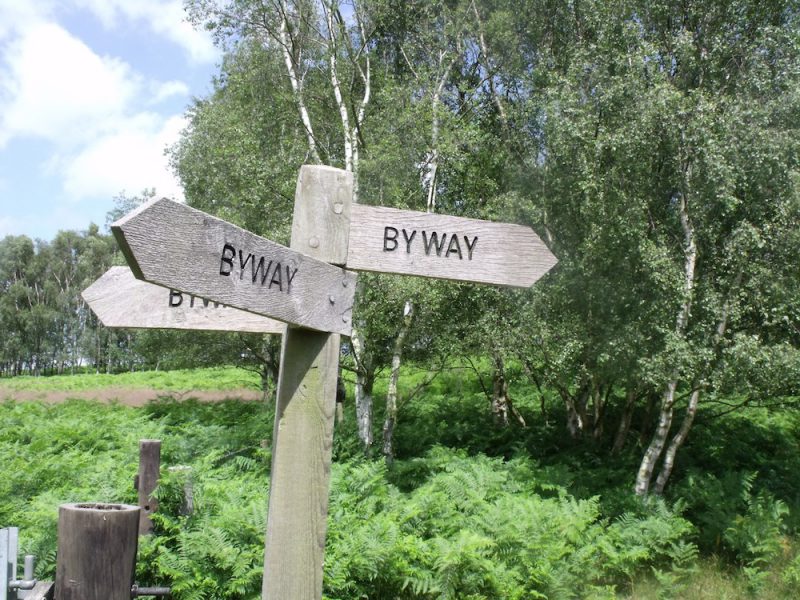 Discover Suffolk's medieval churches by bike or on foot so you can savour the delights of the countryside at close quarters.